RMC Certified Generator Seal of Approval
RMC has made standards for reliability in the field of electrical power generators for the better part of more than 10 years. At Rich Motor, we are aware of our customers' needs and provide just the right generators for you. All of our equipment undergoes from a thorough and careful check and a rigorous inspection program to ensure the safety of our customers and their equipment. We ensure the quality of our products so that it runs flawlessly when needed. We know that you leave no stone unturned when it comes to business and so do we. We are confident to provide the utmost service quality and satisfaction to our customers from our work to your equipment.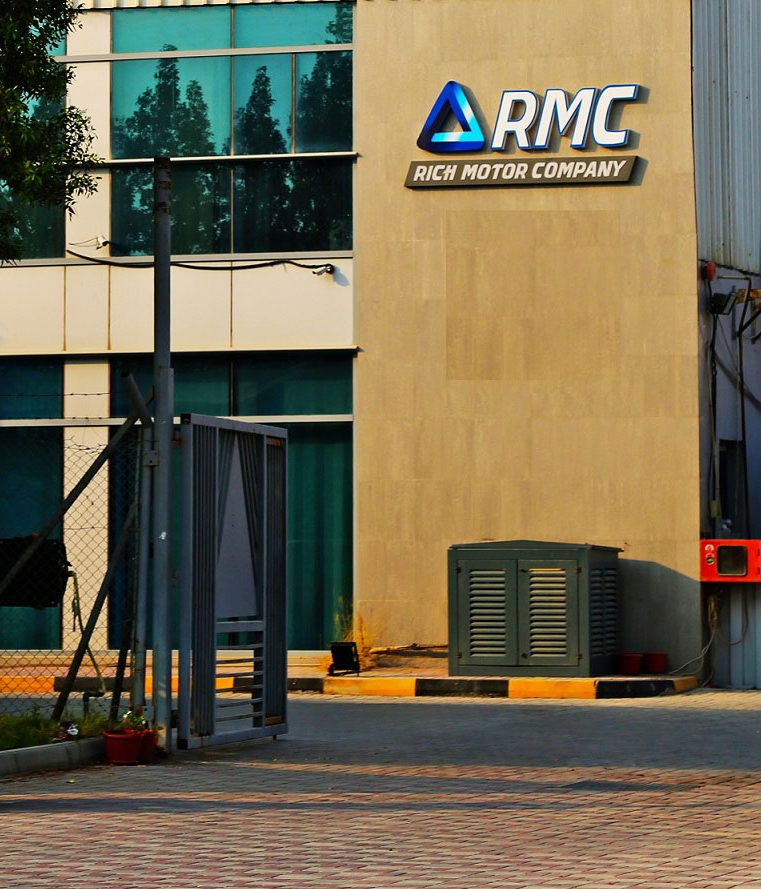 Experience:
The qualified team of engineers and trained technicians at Rich Motor have the working inductee experience of more than 15 years. Their advanced professional experience and skills have helped us grow into the enterprise we are today. The academic and training achievements of our great team of engineers and technicians are as follows:
Engine Management Systems and Accessories
Fluid, Power and Electrical Systems
Power Trains
After Treatment and Induction Exhaust Systems
Heavy Duty Torque Conversions
Diesel Engine Frequency Conversions (60 to 50 Hz)
Credibility:
There are a lot of companies bluffing to be the best in dealing with Diesel Engines and generators. However, customers often face the fact very late that they were dealing with fakes all this time. These companies don't even hold the parts required by the customers. At Rich Motor, we are assured of our credibility for providing the quality equipment. This is due to our deep inspection processes as each generator is checked rigorously for bugs and errors before making it available for purchase. For assurance of credibility;
We own what we sell.
We do not deal in other barker's inventories.
Our work is not Out-Sourced.
All the labor is completed in UAE in the 25000 Square feet facility.
Inspection Process by Manufacture:
Since the year 1981, Gahddar Machinery and its sub-company Rich Motor have been known for maintaining good relationships with major generator manufacture companies. These relationships enable Rich Motor to be up-to-date with the latest and greatest inspection processes.
We follow Caterpillar, Detroit and other leading manufacturers for the Internal Inspection Processes.
Rich Motor provides services for all types of models in industry.
We also provide services for the oil fuel types including Diesel, Natural gas and turbine generators.
Customization:
As generators come in several sizes and power factors, one size is not a good fit for all of them. For optimum performance and long term reliability of the equipment, you must get the right fit for your generator. To meet all your facility needs for power, we have made a fabrication department that modifies and configures your generator according to your requirements. Our previous customizations include the following:
Enclosure Housing
Waterproofing
Sound Attenuating
Shipping Container Mounting
Trailer Mounting
Fuel Tank Options
Skid Mounting
Modifications to Accommodate Standby
Tight Spaced Installations
Special Applications
Ventilation and Exhaust Outputs
Working to fit specific building specifications
Rich Motor 31 Point Inspection Process:
At Rich Motors, we have made additional inspection procedures and follow the Manufacturer's Inspection Guidelines so that our customers get the best generator for their money's worth. The customer satisfaction we receive each day is proof of that. We are proud to say that our equipment works in optimum conditions whenever it is used.
Standard Checks:
Grease Gen Bearing
Tighten Hose Clamps
Check Oil & Condition
Check Coolant
Turn Engine for 2 Full Rounds
Removal of Remote Wires
Checking Barrel Leads for Insulation
Checking Voltages & Checking Fan Belts
Missing Belts & Check Blocked Heaters
Remote Start & Connection Battery Voltage
Cold Water Leaks & Check Fuel Rack
Checking Battery Cables
Checking Battery Chargers
Load Bank Checks:
Checking Temperature with Heat Gun
Coolant Leaks
Oil Leaks
Full Rating Tests
Gauge Compliance Test
Gauge Adjustment Test
Accurate Temperature Gauge Test
Engine Alternate Test
Pro Alarm Verification
Shut Down Verification
Auto Start Test & Tag Verification