JOHN DEERE GENERATOR AND GENSET
JOHN DEERE GENERATOR UAE
JOHN DEERE GENERATOR is the leading Generators brand in the Middle East and UAE, Dubai, Sharjah, Abu Dhabi, and all around the Middle East. Rich Motors is the leading Company in John Deere Generators and Genset Supplier and Dealer in UAE and Middle East. We provide many variants in the Diesel engines and Petrol engines under the label of JOHN DEERE. Despite the machine's physical size, we also deal in the spare parts, Generator Mounts, and soundproof canopy. Our product is manufacture under experience teams of engineers. JOHN DEERE GENERATOR UAE
JOHN DEERE Generator
Rich Motors is the leading Company of JOHN DEERE Generator and Genset distributor & Supplier in UAE and Middle East. JOHN DEERE Generators UAE is the leading Generators brand in the UAE, Dubai, Sharjah & Middle East. We provide JOHN DEERE GENERATOR Middle East and many variants in the Diesel engines and Petrol engines and JOHN DEERE Generator engines. Despite the machine's physical size, we also deal in the spare parts, Generator Mounts, and soundproof canopy. Our product is manufactured under highly experienced teams of engineers. JOHN DEERE generators UAE Supplier is equipped with Self-service and self-start panel. Richmotor is the largest distributor of JOHN DEERE Middle East. JOHN DEERE GENERATOR UAE.
JOHN DEERE DIESEL GENERATOR and Genset
is the highest-selling item from the heavy generators category and high-end power generation in the fields. Power Generation units design for Diesel fuel due to their heavy load and optimum 15-20 hours running capacity. JOHN DEERE GENERATOR AND GENSET are also dealing in all its variants design to take a heavy load and used extensively in the construction industry where uninterrupted power is required.
JOHN DEERE GENERATOR AND GENSET
DUBAI are not only OK known as Engine Manufacturer. Instead, it is the top engine manufacturer in the world. It is built with the promise of excellent reliability and service life. JOHN DEERE DUBAI UAE also claims that "the Power is always ON when JOHN DEERE is empowering.

JOHN DEERE POPULAR VARIANTS
| | |
| --- | --- |
| 4-Pole Single & Three Phase Output Range: (Single Phase) 11.2 - 24.0 kVA (Three Phase) 14.0 - 35.0 kVA | 2-Pole Single Phase Output Range: (Single Phase) 5.5 - 10.0 kVA |
| | |
| 4-Pole Single & Three Phase Output Range: (Single Phase) 10.0 - 19.6 kVA (Three Phase) 10.0 - 24.0 kVA | 2-Pole Single & Three Phase Output Range: (Single Phase) 5.5 - 23.5 kVA (Three Phase) 8.0 - 23.5 kVA |
| | |
JOHN DEERE CONTROL PANEL
The Automatic Control Panel provides interaction to the user for all operations at the Generator, like self-starting time after electricity disconnection, temperature, Thermostat, water levels, fuel level, and emergency shutdown. The panel equipped with a microprocessor capable of interfacing with the engine through a can-bus hence fully configurable.
The company is working with many JOHN DEERE SUPPLIER IN UAE. Few JOHN DEERE SUPPLIER IN UAE also works in top of the line compact design models despite the other UAE suppliers who deal in commonly used models to fulfil JOHN DEERE GENERATOR demands.
Many tops of Generators' line variants deliver through JOHN DEERE UAE and JOHN DEERE GENSET ABU DHABI. They deal in generators equipped with a next-gen—engine and up to date technology of power generation. We also dealing in LOWBOY generators: the most demanded product of JOHN DEERE GENERATORS UAE suppliers. This model design with the lowest-possible height and SUPER MINI engine. Because of the minimal size, this machine is lightweight. It recommends less space for operation.
Now John Deere Generator Middle East started its operation in Middle East Emeritus (UAE). John deere GENERATORS has the largest manufacturing and ISO certified chain globally and now started its JOHN DEERE GENERATOR UAE. Therefore, the UAE has a dynamic and diversified business environment compared to the rest of the world and attracts ISO certified firms.
In the 21st century, UAE has a new International Trade Hub (ITH) in the globe. JOHN DEERE GENERATOR has uniqueness and novelty compared to others that's meet the international standards and UAE standard. With the parts and power, you can get your hands on some of the best John Deere products with our diversified range of classic models, Modern and robust generators, engines, and spare and parts.
Salient Features:
Valve Timing Control
The Standard of JOHN DEERE Generators engines that are the steady front gear does not need any maintenance. The superior timing belt or chain design is the Valve timing provides un-matched heavy-duty valve timing control.
Water-Proof Ignition-System
The ignition system design so that moisture could not disturb the machine start-up. JOHN DEERE DIESEL GENERATORS AND GENSET equipped with state-of-the-art water-resistant connectors based push start system. The push ignition system helps to improve the self-life and battery life also.
Premium Quality Cast Iron Cylinder Head and Valve Materials
Alloy material exhaust valves design for High-temperature tolerance and seats also fixed into the full cast iron cylinder head. This hi-class cast material provides efficiency to the Generator for reliable engine life. In the outfields where daily usage of these machines are up to 15-18 hours. The Cooling systems and Waterbody of the device must be designed with a superior quality Cast Iron to get cold as soon as water passes the body.
Engine Knock Protection
JOHN DEERE UAE is famous Among JOHN DEERE GENERATOR UAE AND MIDDLE EAST for its top of the line latest low canopy models and many other soundless engines equipped with a knock sensor. Knock sensor used in JOHN DEERE engines automatically fix the spark advance damages caused by detonation or knock of the Valves when the throttle varies upon dynamic power load.
Coil-On-Plug Ignition
The coil surrounding the plug gives a marvellous engineering artefact design in JOHN DEERE GENERATOR. This system enhances the current flow through this coil instead of traditional spark plug wires in engines, increasing engine reliability and lowering maintenance costs.
JOHN DEERE GENERATOR AND GENSET UAE AND MIDDLE EAST MAINTENANCE
JOHN DEERE ENGINE performance can only achieve when choosing JOHN DEERE GENERATOR AND GENSET PARTS original manufacture.
JOHN DEERE Air Filters
Air Filters is an essential part that is rapidly replaced because it is always interacting with the external environment while doing air suction. In Dubai, Sharjah, UAE, Abu Dhabi, and East, the generators are mostly used in construction sites. These sites are rusty and dusty. In such places, the air filers of engines should be dense enough. Thus, JOHN DEERE Generator UAE provides more thick filter paper in the air filter and design it in large size for improved air suction.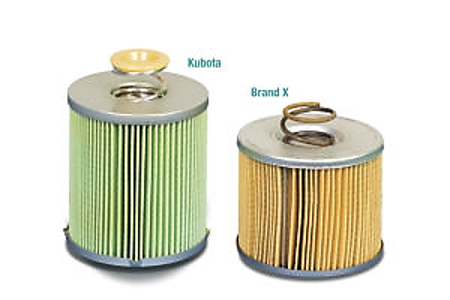 JOHN DEERE Oil Filters
JOHN DEERE Industrial engines work for long working hours in severe working conditions. Engine oil is heating up at high temperatures, so fat must be filtered for engine parts safety.
Contains Internal corrosion protection
Larger filtration area and compact design
Robust fabrication design
Designed for JOHN DEERE engine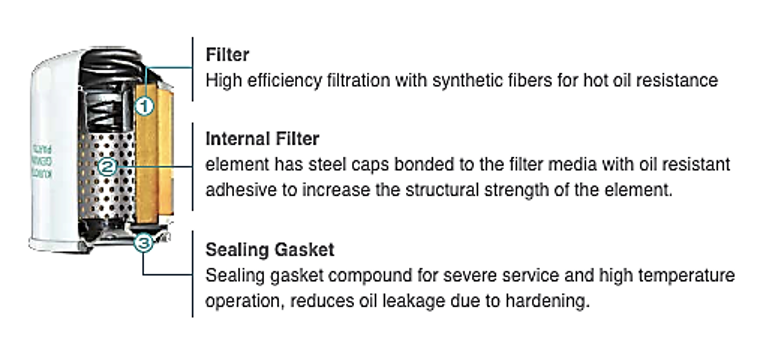 JOHN DEERE Engine Maintenance Tools and kits
JOHN DEERE Digital Hydraulic Tester
JOHN DEERE Small Tractor Splitting System
JOHN DEERE Rail/Track Assembly and Engine Bay
JOHN DEERE 2 Ton Screw Jack With Handle
JOHN DEERE Splitting System Cab-Stands
JOHN DEERE Large Tractor Splitting System
JOHN DEERE Oil Filter Cutter (all type of engines)
JOHN DEERE Diesel Engine Compression Tester Kit
JOHN DEERE Diesel Engine Compression Tester (without Adapters)
JOHN DEERE Diesel Engine Compression Tester (without Adapters & Case)
JOHN DEERE Digital Pressure Gauge: 0-5000 Psi/Bar for all type of engines
JOHN DEERE Valve Guide Kit with Installer
JOHN DEERE AT YOUR SERVICE
The Company has sound facilitates for its customers and its Dealers and suppliers, and Distributors. Many company promotions and lucky draws are announcing every year.
You can Also Check RMC powered by Cummins G-drive Engine and Kubota Generators and Genset.
JOHN DEERE GENERATOR AND GENSET
JOHN DEERE GENERATOR AND GENSET DEALER AND SUPPLIER
JOHN DEERE AT YOUR SERVICE
The Company has sound facilitates for its customers and its Dealers and suppliers, and Distributors. Charming tour plans and other perks and benefits are also there. Many company promotions and lucky draws are announced every year for:
JOHN DEERE distributor in UAE
JOHN DEERE suppliers in UAE
JOHN DEERE UAE Dealers