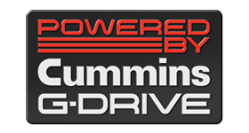 Rich Motor Company (RMC) is one of the largest distributors of cummin generators in UAE and Cummins Middle East.  It has also been rank as one of the most trustworthy companies in the Middle East, South Africa, and  UAE. Cummins Generator Abu Dhabi. They are famous for shipping and installing cumin generators in more than fifty countries, including Iraq, Tanzania, Eritrea, Burundi, Chad, Saudia Arabia, Sierra Leone, and UAE.Cummins Middle East & Cummins Dubai also a Supplier and Distributor of Cummins Generator and Genset. Cummins Generator Abu Dhabi Dealer.
Cummins Genset UAE
The Cummins Genset in Uae is available in a vast range of discretional equipment and configurations by RMC. It's a trademark of RMC that they always test the significant components of Cummins Genset in Uae individually. When Cummins Genset in UAE is assembling, they try the whole unit again at 110% of the load rated for the operation and hazards. The cumin generators Genset in UAE are ready-to-go packages and have exclusive clear-cut supremacy. The company is devoted to providing the most structured, cost-effective, and clean energy solutions combined in Cummins Genset in Uae.

Cummins Middle East
Cummins middle east generators by RMC unites the business distribution in Saudi Arabia, Kuwait, and the United Arab Emirates. Cummins middle east is equipping with art technologies along with an entire portfolio. RMC has numerous unique solutions according to their every individual client. Covering every detail regarding generators to engines, services, and quality of parts, RMC got it all. The initials of Cummins middle east by RMC will conclude the vision to continuously dispatch seamless, outclass service and to be in touch with their customers with the entire process. RMC believes that driving several consistent client services across the Middle East territories is necessary as clients demand business support and more powerful technologies. Cummins middle east by RMC is a customer-focused company working to deliver first-class facilities to their valuable customers.
Cummins Dubai Office

RMC has settled a Cummins Dubai office where they are offering great deals on bulk purchases. In Cummins office Dubai, they assure that each generator they are producing has numerous steps of checking. Minimum of 6 hours for operation testing, so not a single piece is left unqualified. RMC assured that generators' set passes some rigorous testing before dispatching to the Cummins Dubai office market. RMC also has a customer support team active 24/7 in the Cummins Dubai office to entertain their clients from any time zone. Suppose some customers want to pre-order from the Cummins Dubai office. In that case, they will experience an efficient conversation and knowledge about the generators on a 24/7 online assistance line.
Cummins Diesel Generator

RMC deals in a variety of Cummins Diesel generator. The customers have the liberty to choose from cost affecting Cummins Diesel generators at a budget-friendly price. RMC is offering a comprehensive range of Cummins diesel generators. Some of the models of generators by RMC are listed below :
1010Kva Cummins Diesel Generators.
500 Kva Cummins Diesel  Generators
30 Kva Cummins Diesel  Generators.
250 KVA Cummins Diesel Generators.
1500 Kva Cummins Diesel Generators.
2500 Kva Cummins Diesel Generators.
320 Kva Cummins Diesel Generators. ...
125 KVA Cummins Diesel Generators
Cummins Diesel Generator UAE is offering the best quality to their esteemed customers of Diesel Generator set. Cummins Diesel Generator UAE designed diesel generators for extensive use in emergencies. We have a team of experts who assure us that Cummins Diesel Generator UAE uses the highest quality elements and latest technology. Cummins Diesel Generator UAE has various unique designs and world-class specifications to meet their valuable customers' needs. Moreover, the customers can have this diesel generator from Cummins Diesel Generator UAE at marketing, competing for cost. 
Cummins Generator Abu Dhabi
Cummins Generator Abu Dhabi is proud to have many experts who possess decades of experience in power generators. Their eccentric designs have gained much fame in the generator industry. Cummins Generator Abu Dhabi assures them to develop power solving solutions for every single requirement of their world-class customers. Cummins Generator Abu Dhabi is equip to grasp cascade requirements and give a prompt and rapid response to their valuable customers' emergency and planned demands.
Cummins Generator Dubai
Cummins Generator Dubai understands that the generator's size is the central controller to the heat, vibrations, and moisture. Hence, they have a variety of sizes that is available for home and industrial purposes. Cummins Generator Dubai has designed the generators that are tough regarding their running engines fitted inside them. That's why their heavy-duty generators absorb almost all the noises and sustain the most challenging conditions generated from the engine. The RMC generators can easily carry through vehicles to any location. The generator dimensions as standard size (20ft, 40ft, and 40ft HC). Cummins generator Abudhabi is a reputed and well known Cummins generator manufactures whose aim is to satisfy their customers with all the solutions regarding power generators. They always care about their reputation. Therefore, they do several tests about the generator's quality and deals only in original and genuine parts.
Cummins Generator Contact
Cummins generator customers can contact or visit the RMC office and have a detailed meeting with the representative to have a beneficial discussion regarding his needs and requirements. They will guide him to the best possible option that suits his needs. He can also see the generators by himself and have a trial satisfied by their quality and sustainability. Moreover, the RMC representative will be guiding him throughout the delivery process as well. They can also assist him with the payment methods, and the guarantee card will be hand to him right after your purchase. He can also seek guidance from the helpline, which is active 24/7, so any timezone customers are welcome. They too do delivery to different countries and trust them it's a hassle-free process! Feel free to contact Cummins generator, and they will be happy to answer the queries. You can also check the Kubota generator and John Deere generator here.
Address
RICH MOTOR COMPANY (FZE)
HAMRIAH FREEZONE (PHASE II)
SHARJAH – UNITED ARAB EMIRATES
E-mail: sales@richmotor.com
Fax: +971 6 526 9431
Tel: +971 6 526 9111
Tel: +971 52 8466669
Hours
Monday-Friday: 9 am to 6 pm
Saturday: 10am to 2pm
Sunday: Closed